Spillard to sponsor MPA Health & Safety Award
Spillard Safety Systems is proud to announce that we will be sponsoring the Safer Transport and Logistics category at the MPA Health & Safety Awards 2022!
Held at 30 Euston Square in London on 19th January 2023, the MPA Health & Safety Awards will continue to play a pivotal role in preventing serious injuries and fatalities within the mineral products industry. It is the perfect opportunity to bring together minds from several organisations and discover the latest innovations and ideas that are transforming health and safety.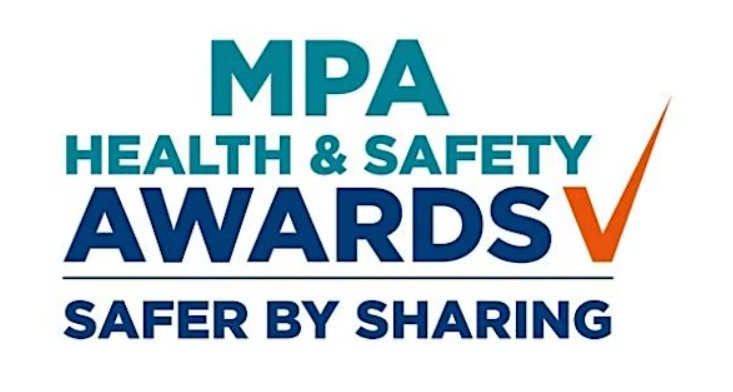 The theme of the event will be 'Safer by Sharing', and will be hosted by BBC Radio Presenter Sybil Ruscoe, with presentations and a panel discussion followed by the afternoon's celebration and recognition of the winning entries in the 2022 Health & Safety Awards.
There will also be a speech from keynote speaker Jason Anker, who will reflect on his life after he was injured from a preventable accident at work, which left him confined to a wheelchair. Stories such as Jason's are what motivates Spillard to continue innovating health and safety solutions, and we really look forward to hearing his talk.
Spillard's sponsorship
As Spillard's driving goal is to ultimately reduce accidents and save lives through the use of our technology, we are proud to be sponsoring the Safer Transport and Logistics category this year. With over 30 years of innovations, from seatbelt designs to the AI-powered Human Detection System, Spillard continues to be at the forefront of health and safety.
Pete Spillard, Spillard Managing Director, said: "To be sponsoring such an important accolade is a great honour for Spillard. After 30 years as a business, we look forward to meeting with others at the event who share our vision for safer roads and work sites, and we will be more than happy to pass our knowledge on to others. We also look forward to meeting the eventual winner of the award and celebrating their achievements over the last year – it promises to be a wonderful day!"
We hope to see you in London for this prestigious event on 19th January! To purchase tickets for the event, please visit the MPA website here. For more information on Spillard and our vehicle safety solutions, please follow us on LinkedIn.