Spillard set to launch Optronics HD at Commercial Vehicle Show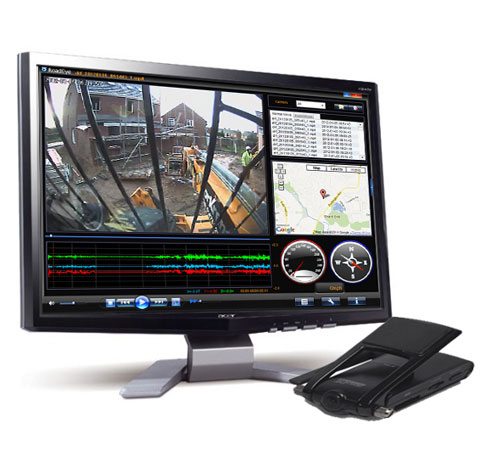 A new generation of technology that will help the road transport sector identify blind spots clearly is set to be unveiled at the Commercial Vehicle Show later this month (April 25th-27th).
Spillard Safety Systems, which is due to celebrate 25 years in business this year, will use the event to showcase its new Optronics HD range of safety systems, including Optronics Foresight systems.
This will be the first official appearance of its groundbreaking solutions with High Definition capabilities, providing users with crystal clear vision when driving or moving around sites and difficult to navigate roads.
"We have been at the forefront of eliminating blind spots for more than two decades now and reinforced that last year with the launch of the Optronics Wide Eye camera system, which provides a 180° view of the nearside of a vehicle, something that had not been done before," explained Pete Spillard, Managing Director of Spillard Safety Systems.
"The natural next step was to launch Optronics systems with HD capabilities, so that the driver can have clear vision and never lose sight of the dangers again. This prevents injuries and protects life in the process."
He continued: "What we've also noticed is that our technology is increasingly being used to prove responsibility when accidents happen and some of our clients have saved thousands on claims and insurance premiums. The fact that the recording is now in HD means vehicle number plates are visible so there will never be any question of who is responsible."
Spillard Safety Systems will take its biggest ever exhibition space at this years' Commercial Vehicle Show (Stand 4E110), with CMS Supatrak and their partner PIB Insurance Brokers.
Experts will be on hand to discuss the new HD range and also to demonstrate the firm's innovative technology, including Optronics Foresight (a state-of-the-art digital HD video recording system) and the All Round Control System that provides companies with an integrated solution to managing numerous different solutions all at one time, such as seat belt sensor and nearside object detection.
"The Commercial Vehicle sector is worth about 35% of our £4m sales and that represents a 126% increase in the last twelve months," explained Craig Spillard, Director.
He concluded: "We have worked hard to develop relationships in this field and demonstrate to them how our technology can help them operate safely and, in a lot of cases, save them money. One such example is S&B Waste Management & Recycling, who tested one of our systems and has now fitted it to more than 25 of their vehicles after productivity increased with more journeys being performed for their customers."