Spillard Human Detection System is the technological answer to safer driver and pedestrian co-existence
As we strive for a greener, cleaner and generally healthier lifestyle, more and more people are deciding to walk and cycle on their daily commute. With a surge in e-bikes, cycling is becoming an attractive and efficient way of getting around busy environments.
That's not the only considerable shift in attitude though, as a culture of online buying has drastically increased, particularly during the pandemic. As such, lorries and HGVs are also more prominent on the roads, working 24-hours a day, attempting to keep up with deliveries and shipping.
£Millions have been spent on developing and installing footpaths and dedicated cycling lanes in recent years to make cycling more accommodating, particularly in urban spaces. With drivers sitting to the right of their vehicles, the left-hand side is a natural blind spot. Visibility is drastically limited or indeed completely blocked so the risk of incidents and accidents is increased.
With increases spanning pedestrians on foot, cyclists on the road and lorries working night and day, the need to co-exist with improved safety has never been so critical. Although there are relatively few collisions between large vehicles and these vulnerable people, when they do occur, they often result in serious or fatal injuries.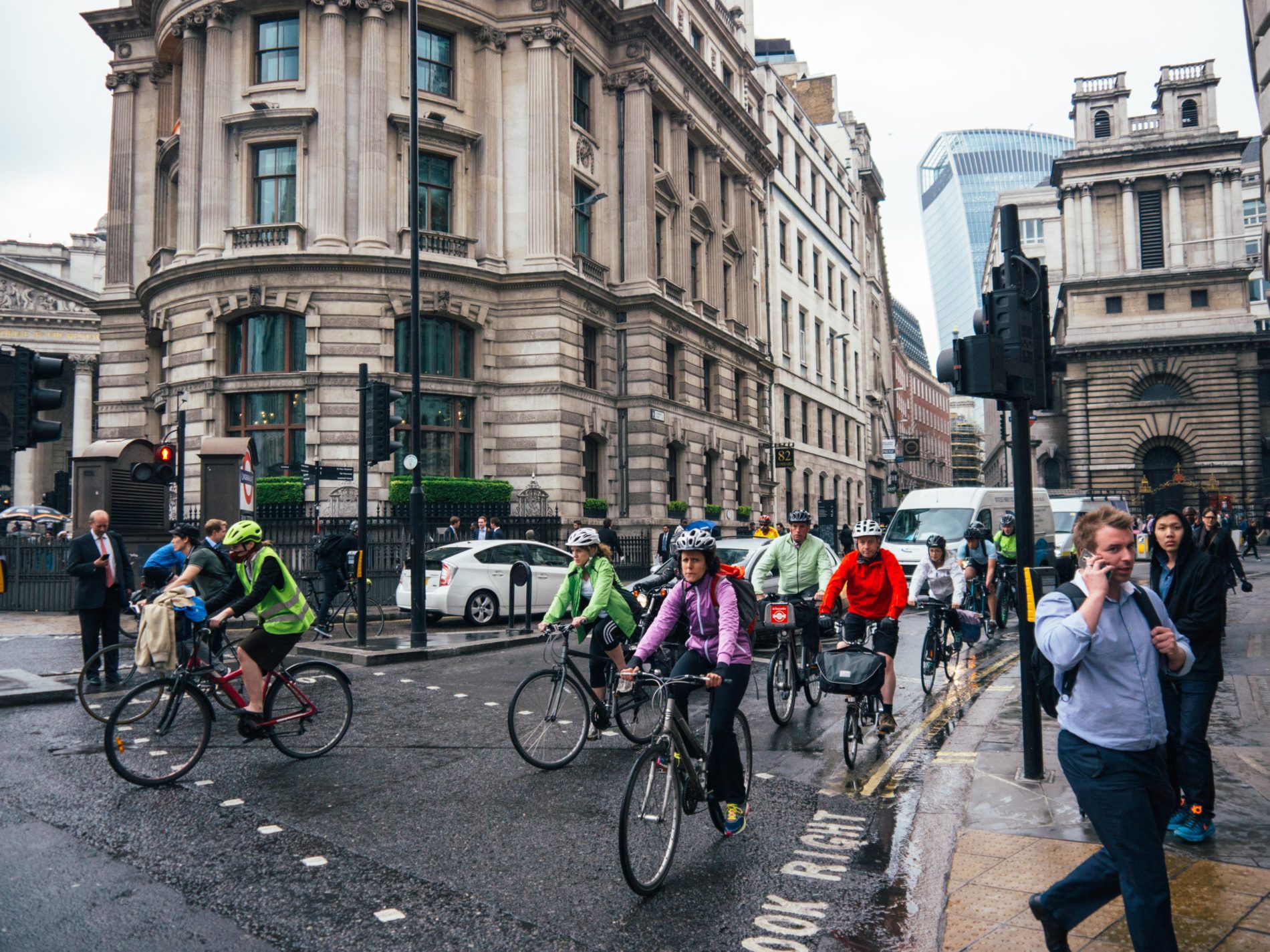 An intelligent solution to the problem
According to a report in 2019 for 'road deaths in Great Britain,' there were 51 deaths to pedestrians caused by HGVs, as well as 12 deaths to cyclists. Clearly this is far too many, and systems need to be put in place with the necessary technology able to work towards eradicating, or at least reducing these figures. The Mayor of London responded to such statistics and launched in October 2019 the Direct Vision Standard – commonly known 'DVS', designed to make the streets of London much safer for both pedestrians and cyclists. The Standard come into force in March 1st this year and affected all vehicles exceeding 12 tonne GVW that entered the city of London, with a £550 per day fine for none compliance. This compliance forced fleet managers and operators to sit and act to ensure their vehicles were compliant and that they could maintain a service of transporting goods in and out of London safely through camera and vision system technology.
Entering any highly populated area drivers have a huge responsibility to the cargo they carry, the vehicles they operate, themselves, and of course the pedestrians walking the paths and cycling the roads. They should not have to feel the enormous burden of dealing with this constant threat on their own.
Spillard is committed to its stance that technological advancements for vehicles is the best viable solution to better road safety. Advancing on from the DVS set in March the Spillard Human Detection System (HDS) is its latest flagship technology to solve a growing problem.


Scan, detect and alert
Spillard has been at the leading edge of detection technology for many years, continuously pushing intelligent, real-time data and improving all-round vision in favour of the driver. The goal is a safer co-existence with pedestrians in and around highly populated areas.
There are many vehicles with blind spot technology such as left side mirrors, side and rear cameras, and side sensors, but these sensors pick up every dog, lamppost, park bench and railing that the lorry passes by, pushing the driver to new levels of annoyance as buzzing sounds become repetitive and not always relevant. When a driver needs full concentration, such systems can actually become a distraction.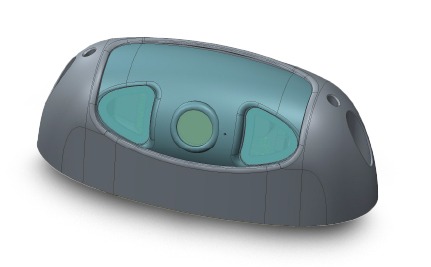 Spillard's Human Detection System has undergone intensive research and development. By creating a simple, yet clever system that only detects the human form, it removes the chance of an annoying driving experience caused by more basic detection models. The system does not require the use of sensors and also allows the driver to focus solely on operating the vehicle. They only need to pay closer attention when the system detects a human shape nearby.
Not only does the system detect humans and humans only, but clearly visualises the distance by measurement and colour codes, displayed on the cab monitor.
As an example, a person who is detected at around 20 meters away would show as a green box. This identifies that distance is currently safe. A yellow alert is closer, and red is very close, verging on a dangerous distance and potential impact. This makes the drivers decision-making easier. By using both quick vision and hearing, the driver can react or not depending on the colour coding.
The high detection accuracy of the system earns drivers more reaction time and captures the events in full colour with high definition 1080P video output. Ultimately, drivers can now operate with much-improved control and awareness, not to mention confidence.
Approved & fully integrated technology
Progressing on from the Direct Vision Standard – DVS in March the HDS system is Transport For London approved. London is the ideal territory for such HGV and LGV technology to really be of benefit. The Spillard Human Detection System can be installed on the side, front and back of the vehicle to intelligently detect the pedestrian shape within 20 metres in real time. This gives drivers peace of mind, eradicating incidents and accidents for every journey.
The system can be fully integrated with Spillard Live, so footage captured and recorded can be used in 'false claims' if blame is placed on the drivers after an accident. Utilising the full benefits and features of Spillard Live, you can play back the footage, use the GPS tracking, and take advantage of the 4G and 5G power. Any assurances you need regarding the safety of your fleet and drivers is satisfied by innovative Spillard technology.
Spillard Human Detection System (HDS) at a glance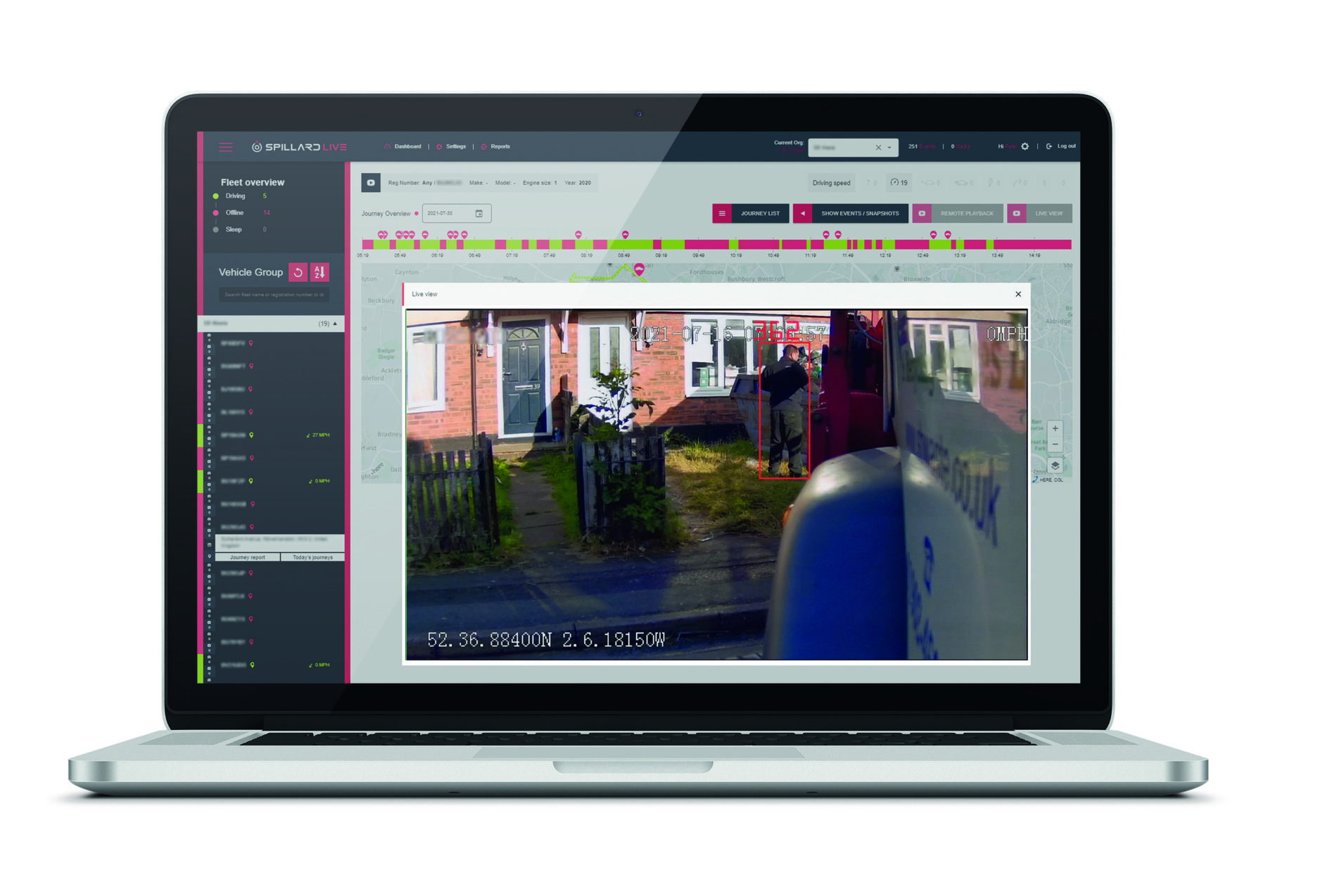 Human Detection
The system only detects pedestrians, cyclists and motorcyclists.
Hard Wearing
The system has a waterproof and dustproof rating of IP69K, with shock resistance of 5.9G, so extremely hard wearing no matter where you drive and in what condition.
Audio Alert
The system has an audio alarm output which can be connected to in-cab monitors or other devices with a loudspeaker. The system has one channel alarm output.
Super Vision
Enhanced high definition images with extreme low light, turning night into day.
Flexible Connectivity
Featuring a USB2.0 interface, it can be connected to WiFi modules and USB devices.
Multiple devices
By connecting to the WiFi hotspot, calibration on the web page of the phone is possible.
Never out of date
To ensure the driver has the very latest edition, there is an automatic upgrade available via USB connection.
To speak to Spillard product experts or to request more information on Spillard Human Detection System, click here. To keep on top of the latest developments, join the Spillard network on LinkedIn.