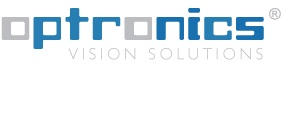 Optronics design and manufacture reversing camera systems and mobile CCTV solutions for all types of industrial vehicles and due to it's bespoke design anything is possible.

Only the highest quality components are used in the manufacture of Optronics systems to give unrivalled picture quality and durability, with factories in Keelung, Shenzhen, Taipei and the UK we can provide our customers with the products and services needed to ensure your vehicles work safely in the most arduous of environments.

All Optronics safety products are thoroughly tested to all current relevant standards including rigorous field testing. All products are CE and 'e' marked and comply with ISO16001. Additionally the Optronics 5600 industrialised range is also ISO13677 accredited.
Optronics systems are tough, rugged and durable, using only the highest quality components and needing only minimal maintenance, they deliver superb, unrivalled image quality, day and night, even in low lighting conditions – improving the operator's field of vision, eliminating blindspots to the rear of vehicles, and making reversing and manoeuvring far safer.
The first Optronics colour rear view system was launched in 1997 and is still compatible with any 5600 or M' series product sold today.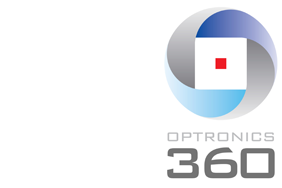 OPTRONICS360 is the world's first stand-alone surround view system for industrial vehicles offering the operator a bird's eye real-time view of the vehicle and its surroundings.

The OPTRONICS360 surround view system synthesises a bird's eye image of the vehicle using multiple ultrawide-angle cameras mounted on the front, sides and rear of the vehicle. Ordinarily, the fisheye distortion renders the views from such cameras unusable, but OPTRONICS360 deploys heavy duty signal processing to produce usable geometry.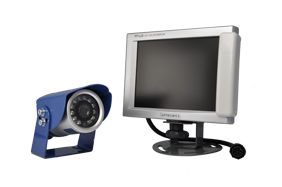 Optronics® OPT5600 Industrialised Rear View System - Specifically developed for extreme environments, designed to cope with the wet, the dirty and the gruelling daily conditions encountered in off-highway use.

Unlike other alternatives intended for soley for highway vehicles, the Optronics OPT5600 is a high performance, high durability rear view system and as a result of this unriveled durabilty , they're widely used in demanding applications such as on earth-moving equipment, excavators, dump trucks, boats, military and emergency service vehicles.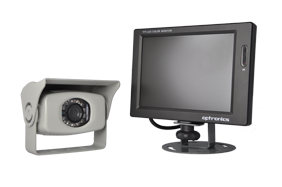 Optronics® M-Series - modular by design, visibly better, clearly safer

a modular range fully compatible with current models, making upgrading easy and cost efficient.

Constructed to exacting requirements the range is fully 'CE' certified and both cameras and monitors are available in colour or mono options. In-cab monitors can feature either pop-up designs or removable flat screen technology for added security.

All systems are set to automatically engage when reverse gear is selected and the improved field of vision available to the driver makes reversing and manoeuvring far safer and dramatically reduces workplace incidents and vehicle damage.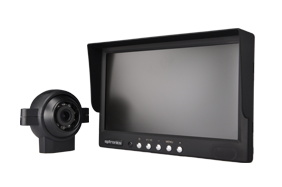 Optronics® C-Series Cost effective vision solutions with 7" wide screen montior, eye ball design camera and standard length loom cable. Fully certified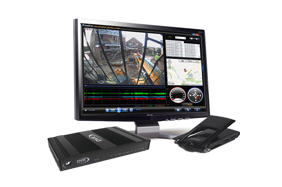 Optronics® Foresight, a range of in-vehicle digital recording devices that provide invaluable data in the event of an incident, protecting against fraudulent claims and aggressive drivers.

Utilising installed cameras, video evidence is recorded together with vehicle data including location, speed and driver information including harsh acceleration or de acceleration, directional indicators used, seat belt worn, doors open.