Vision
In today's safety orientated environment anybody from site designers to plant and quarry managers are coming under increasing pressure to reduce the annual number of incidents caused by vehicle blind spots.

ALL ROUND VISION™ and OPTRONICS®, the brands from Spillard Safety Systems, the company that designs and develops Vision solutions that achieve exactly this, these bespoke solutions provide more information about their surroundings, improve a machines field of vision and increase an operators all-round awareness, significantly reducing the risks to themselves and exposed personnel.
...uniquely placed to help you meet these challenges and enable you and your organisation to pro-actively address these safety issues. – improve driver all-round awareness by providing more information about their surroundings, this 'all round vision' can dramatically reduce incidents in the work place.
...a leading provider of indirect vision aids, specifically designed to meet the extreme demands of the quarrying and construction industries. The solutions developed are recognised as 'best in class', are fully CE, e, E11 and EU accredited.


'Seeing is Believing'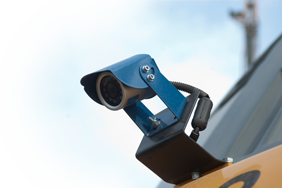 OPTRONICS - Mobile vision systems for all types of industrial vehicles, exclusively designed, manufactured, installed and supported by Spillard Safety Systems.

SEEING IS BELIEVING - making a major contribution in this vitally important area since 1997.

Optronics systems are tough, rugged and durable, using only the highest quality components and needing only minimal maintenance, they deliver superb, unrivalled image quality, day and night, even in low lighting conditions – improving the operator's field of vision, eliminating blindspots to the rear of vehicles, and making reversing and manoeuvring far safer.
'See Beyond the Limits'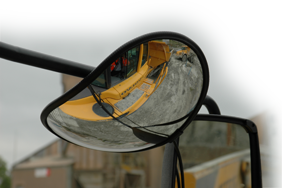 ALLROUNDVISION - Increasing a drivers all round awarness by providing maximum information through the installation of ARV Convex mirrors.

Seeing beyond the limits of traditional flat glass, convex mirrors naturally enhance vision into the areas that were originally blind spots.

All Round Vision is more than just the supply of convex mirrors, it's about ensuring our customers have the knowledge and tools to maximise their use and educate their operators to the benefits of enhanced vision.
'Taking All Round Vision to the next level'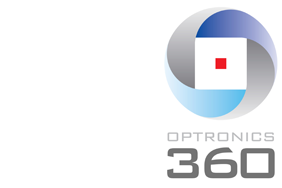 Optronics360 is the world's first stand-alone surround view system for industrial vehicles offering the operator a bird's eye real-time view of the vehicle and its surroundings.

The Optronics360 surround view system synthesises a bird's eye image of the vehicle using multiple ultrawide-angle cameras mounted on the front, sides and rear of the vehicle. Ordinarily, the fisheye distortion renders the views from such cameras unusable, but Optronics360 deploys heavy duty signal processing to produce usable geometry.