'Taking All Round Vision to the next level'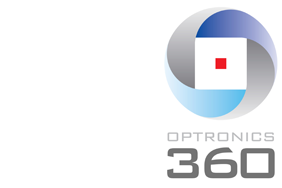 Optronics360 is the world's first stand-alone surround view system for industrial vehicles offering the operator a bird's eye real-time view of the vehicle and its surroundings.

The Optronics360 surround view system synthesises a bird's eye image of the vehicle using multiple ultrawide-angle cameras mounted on the front, sides and rear of the vehicle. Ordinarily, the fisheye distortion renders the views from such cameras unusable, but Optronics360 deploys heavy duty signal processing to produce usable geometry.
Vision