Spillard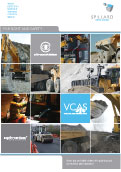 For Sight and Safety

In today's safety oriented environment anybody
from site designers to plant and quarry managers
are coming under increasing pressure to reduce
the annual number of fatalities and injuries
caused by vehicle blind spots.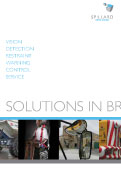 Solutions in Brief

Providing mobile safety solutions that reduce
incidents and increase awareness to the
construction, aggregate, extraction, demolition and
waste industries for over 20 years.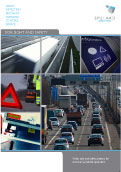 CV Introduction

At SPILLARD SAFETY SYSTEMS we are committed
to providing our customers with the highest levels of
service.
RollOver Restraint Seat and Harness

Introducing our third generation Roll Over Restraint
seat and harness - probably the first Roll Over
Restraint that most operators will willingly
wear.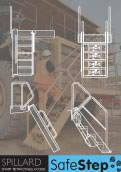 SafeStep

Hydraulic access systems to assist in the
safe access or egress of your earthmoving
equipment.
Optronics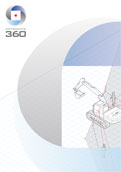 Optronics 360

When the worst happens - and someone is
killed or seriously injured by heavy machinery
or a commercial vehicle - it's too late to
discover that it was caused by a blind spot.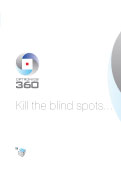 Optronics 360 - Introduction

Surround View camera system for commercial
vehicles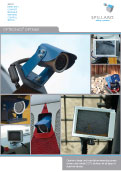 Optronics 5600 Industrial Series

Optronics reversing camera systems and mobile
CCTV - exclusively designed, manufactured,
installed and supported by Spillard - have been
making a major contribution in this vitally important
area since 1997.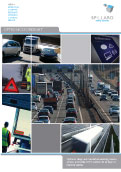 Optronics Foresight

Optronics Foresight, a range of in-vehicle digital
recording devices that provide invaluable data in the
event of an incident, protecting against fraudulent claims
and aggressive drivers.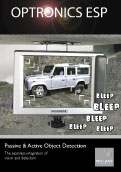 Optronics ESP

Optronics ESP takes the rear view CCTV system
to the next level of safety by seamlessly integrating
it with object detection radar.
All Round Vision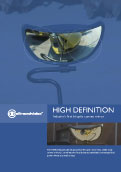 HD052 Convex Mirror

The HD052 features the industry's first 'Bi-optic'
mirror lens. Unlike most convex mirrors, it
combines two focal points to seamlessly
concentrate focal power where you need it most.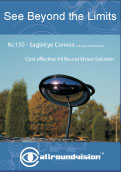 NC150 Convex mirror

EagleEye Convex with glare reduction system, a
cost effective All Round Vision Solution
VCAS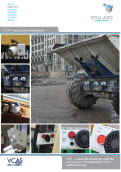 Vehicle Collision Avoidance System

VCAS - a vehicle safety enhancement system that
warns operators of immediate dangers within a
predetermined range.
Company Brochures