All Round Alert
This innovative series of lighting, audioable and visual warning systems combines the latest in electronic design and state-of-the-art engineering technologies. From the rugged die-cast aluminium bases to the conformal coated circuit board, these products are built with the toughest environments in mind.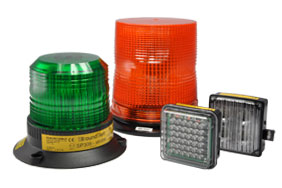 ARA Xenon and LED Strobe lights – safety lighting products with low power consumption and long life performance, ultra bright, adjustable intensity, cost effective.

Strobe lights include jumper settings to select between double and quad flash modes and a day night sensor to ensure the proper amount of light is being provided when it is needed.

LED lights. The light emitted is directionally transmitted outwards from the rear of the vehicle to the area where the warning is needed. Operators working at the front and sides of the vehicle are not unnecessarily distracted.

Type Approved and CE marked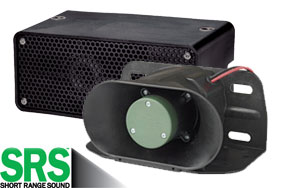 ARA Reverse and Warning Alarms - Vehicle Alert

White Noise Multi-Frequency back-up alarm provides a solution to potential noise pollution created by back-up alarms in confined or densely populated work areas by maintaining a safe warning signal for those in the danger zone of backing vehicles while minimizing disturbance to work site neighbors.

ARA Talking alarms - with bleeps fading into the background due to the many different noises in cabs and on sites, talking alarms are more distinguishable and instantly recognisable and can be customised with any message.