Convex Mirrors and Convex Mirrors
With recent requests for visibility assessments to be carried out before construction equipment is put to use, there has been a belt and braces approach taken by many companies, this in turn has led to an influx of different types of convex mirrors being fitted to work equipment.

There are three different types of convex lens, oval elliptical, round and quadraspherical; and independently play vital roles in improving and enhancing all round vision. If however, the incorrect type is chosen for the application they can have an adverse effect.

Oval elliptical and round convex lenses in certain applications can introduce too much light and inevitable glare from the sun (even when rotated all the way down as in fig.1).

The photos below were all taken in quick succession in the same car park at sunrise.

These shots illustrate how a quadraspherical (HD052 & SC010 fig.3) lens resists glare by way of its unique geometric shape.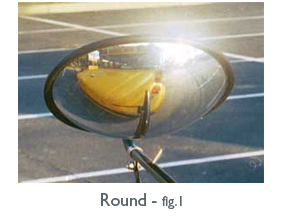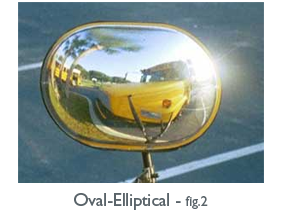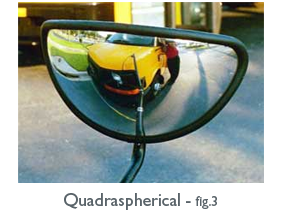 All Round Vision
Convex mirrors
and Convex mirrors